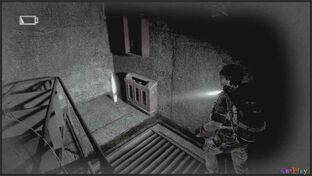 The flashlight is an item featured in I AM Alive. It is a literal flashlight inside of the Protagonist's clothes, used for navigating through dark places such as the depths of the ship and dark areas of the Blue Hotel.
The protagonist begins the game with it, so no searching for it is needed. Whenever the protagonist enters a dark area, it will automatically turn on. Whenever near gangs or survivors, it will turn off to avoid being detected.
Ad blocker interference detected!
Wikia is a free-to-use site that makes money from advertising. We have a modified experience for viewers using ad blockers

Wikia is not accessible if you've made further modifications. Remove the custom ad blocker rule(s) and the page will load as expected.